Greece, a land of ancient myths, sun-kissed beaches, and rich history, is home to some of the world's most beautiful islands. With over 6,000 islands and islets scattered in the Aegean and Ionian Seas, island hopping in Greece is a dream come true for many travelers. With Kolmar Tours, embark on an unforgettable journey, discovering the beauty, culture, and charm of the Aegean's best-kept secrets.
Santorini Island: The Jewel of the Cyclades
Famous for its stunning sunsets, white-washed buildings, and blue-domed churches, Santorini is a must-visit. Explore the charming towns of Fira and Oia, and don't forget to taste the island's unique volcanic wines.
Mykonos Island: The Party Capital
Known for its vibrant nightlife, beautiful beaches, and iconic windmills, Mykonos is a haven for those looking to enjoy the lively side of Greece. Wander through Mykonos Town and enjoy the cosmopolitan atmosphere.
Crete Island: A Blend of History and Nature
The largest Greek island, Crete offers a mix of ancient ruins, beautiful beaches, and the stunning Samaria Gorge. Visit the Palace of Knossos and indulge in traditional Cretan cuisine.
Rhodes Island: The Island of Knights
Steeped in history, Rhodes is home to the medieval Old Town, a UNESCO World Heritage site. Explore the Street of the Knights and the Palace of the Grand Master.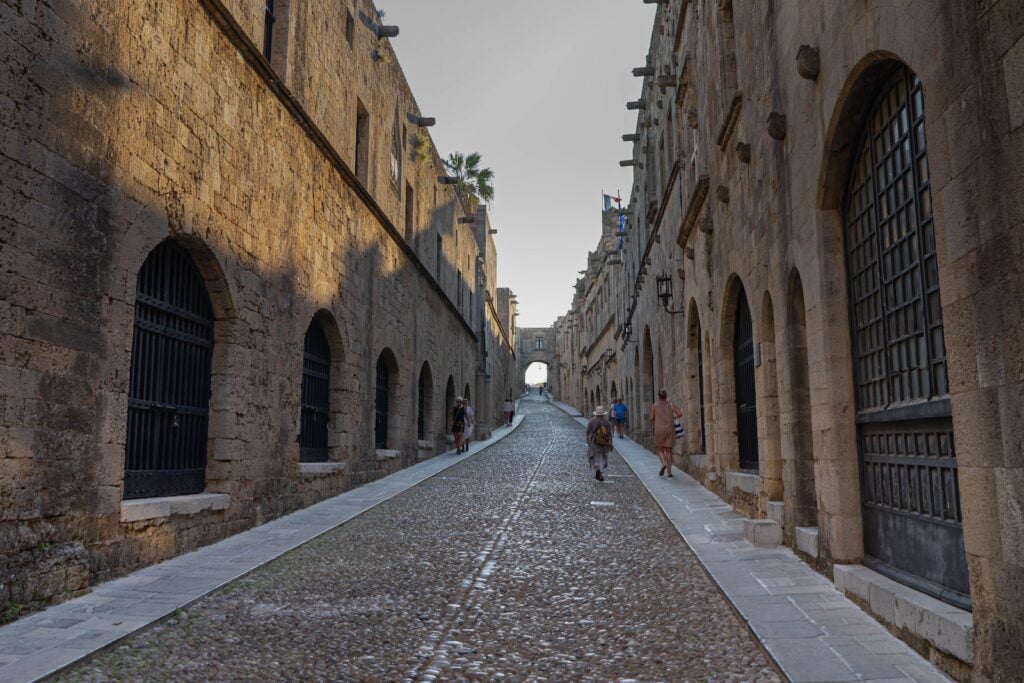 Naxos Island: A Taste of Authentic Greece
Boasting beautiful beaches, ancient temples, and charming villages, Naxos offers a more laid-back island experience. Don't miss the Portara, a massive marble doorway that stands as a testament to the island's ancient history.
Paros Island: A Blend of Traditional and Modern
With its traditional villages, beautiful beaches, and vibrant nightlife, Paros offers something for everyone. Visit the Church of 100 Doors and enjoy water sports at Golden Beach.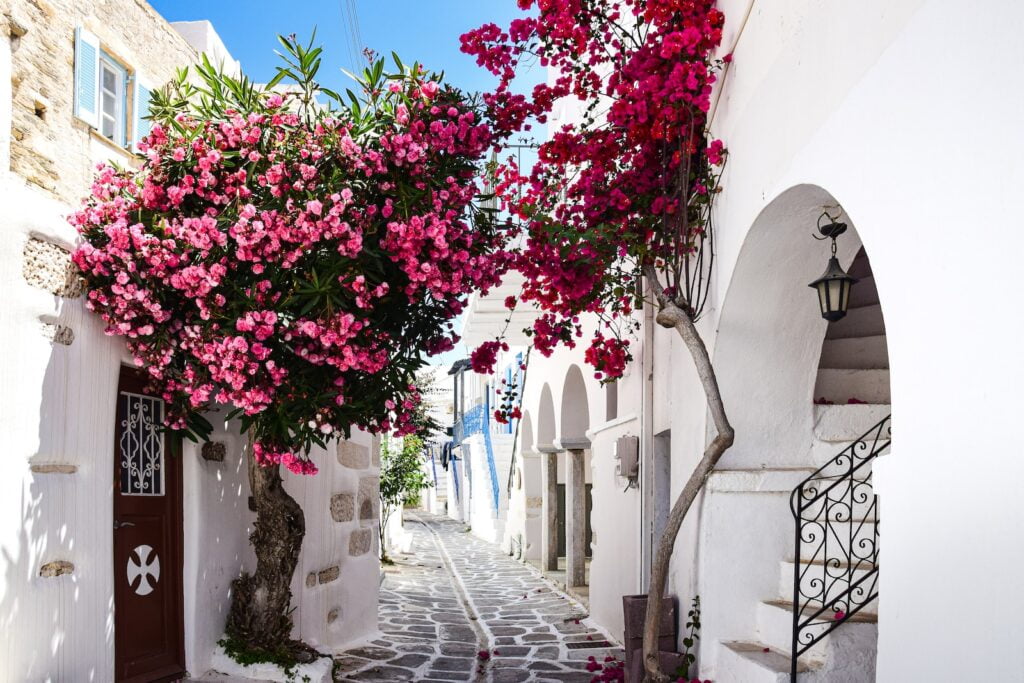 Tips for Island Hopping with Kolmar Tours:
Plan Ahead: While spontaneity is the essence of adventure, it's essential to have a rough itinerary to make the most of your trip.
Pack Light: Traveling between islands means you'll be on the move often. Pack essentials and remember that most islands have shops for anything you might need.
Savor Local Delicacies: Each island Each island has its unique dishes and flavors. Don't miss out on trying local specialties.
Island hopping in Greece offers an unparalleled experience, a blend of relaxation, adventure, history, and culture. With Kolmar Tours, ensure that your journey through the Aegean is as magical as the islands themselves. Contact us and let us create your dream trip to Greece!